OTO's subsidiary, PSD, joins hands with SIX Network, ready to launch Z7DAO with the "Esports team" Platform. Connecting Gaming Ecosystem To Be Launched This 22nd July 2022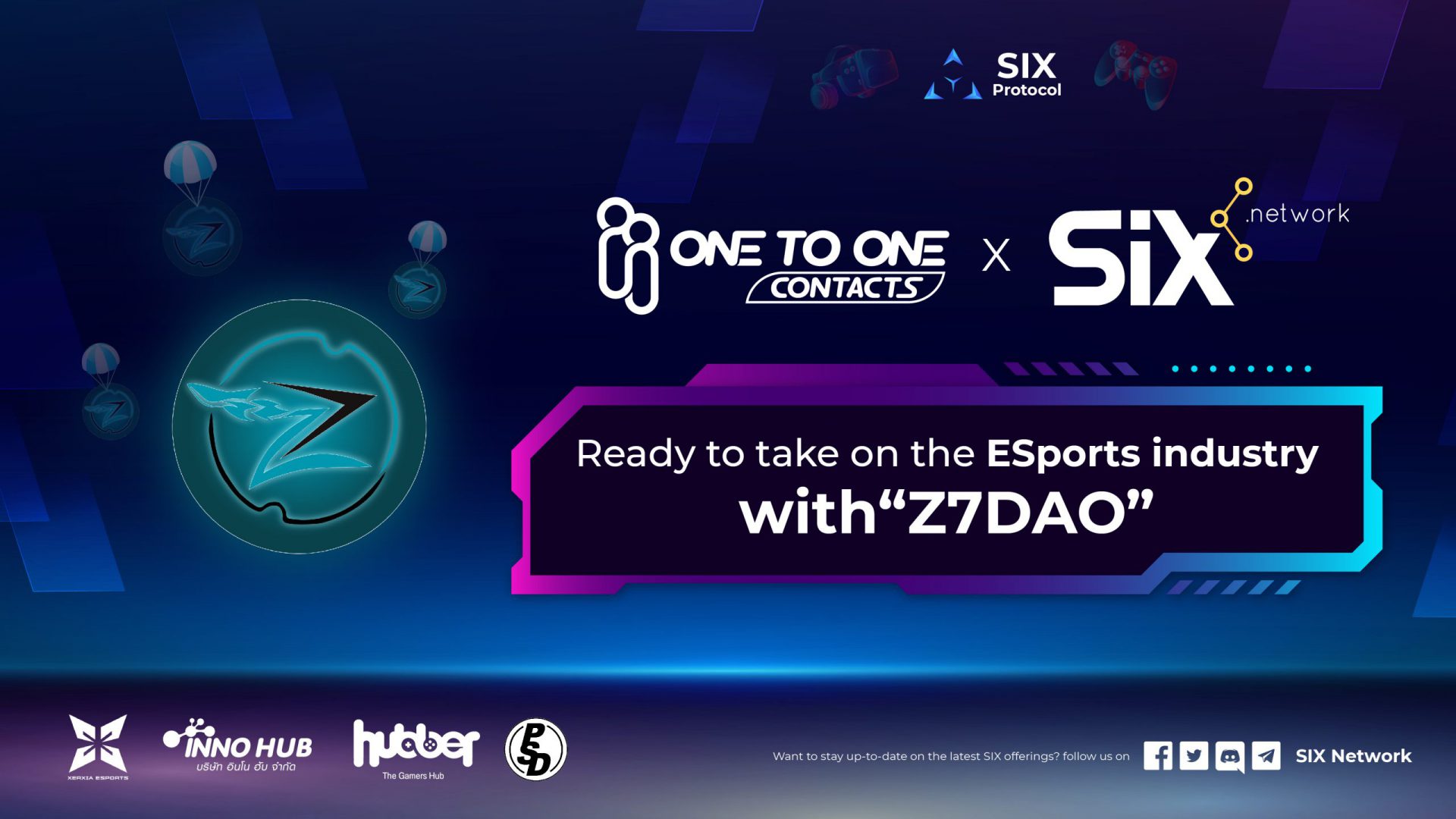 Phygital Space Development Co., LTD. (PSD), a subsidy of OTO, the top-leading game and e-sports industry, via the "Esport Team" platform, announces an essential collaboration with SIX Network in building the Z7DAO project. In the hope of creating an e-sports community drawing the attention of 20 million gamers and hundreds of million players across the globe. Correspondent of NFT tokens will be distributed to e-sport players as income from the competition. This will be the central path to bringing e-sport players, fans, and investors to come together in preparation for the official launch on 22nd July 2022.
PSD operates games and e-sports business through the platform "Esport Team," which has Inno Hub Co., LTD., a subsidiary under One To One Contacts Company (OTO), which owns 49%, revealed that after OTO signed a Memorandum of Agreement (MOA) with SIX Network in May this year to invest 1,000,000 SIX tokens and venture a new business opportunities. The company connects businesses to the Blockchain world via the SIX Protocol by SIX Network.
Now, OTO and SIX Network are ready with a launch of an e-sport project, Z7DAO, that comes with special activities that everyone will get to experience on Wednesday, 20th July 2022.
About Z7DAO
The project Z7DAO is an "Esports team" platform created to support over 20 million gamers in Thailand and hundreds of millions of players worldwide. Keeping with the gaming platform, e-sport player, and NFT tokens to use under the community. Z7DAO token will be the mean distributor of the income from tournaments, sponsors, and esports competitions for e-sport players, fans, and investors.
Xerxia e-sports, a leading partner in esports, is backing up the project. Staged the No.1 Volorant team in Thailand and was nominated to participate in VOLORANT Champions Tour 2022: Stage 2 Master in Copenhagen, Denmark. The Xerxia team is under PSD, in which they planned to buy 5-7 additional esports teams to join PSD to increase the variety of games to meet the growing demand of Thailand's gaming community.
Z7DAO project is an Exclusive Partner with Inno Hub Co., Ltd., a subsidiary of OTO, which is one of the SIX Protocol's Validator Node (Business Node).
It's an important synergy between esports and the blockchain industry from this project to help drive this mega, eye-catching trend of the esports and blockchain combination. And with the help of SIX Network, we will soon see the sports industry shaking up and strengthening the blockchain ecosystem.
The Latest Project by Z7DAO"
Other than using Z7 tokens to invest in your favorite esports teams, Inno Hub plans to use Z7 as a Utility token on Hubber.gg platform, a tournament platform, and a community for gamers. The launch date is 22nd July 2022, along with a stalking program allowing Z7 holders to have rights to the Xerxia tournament prize.
Special Airdrop event by SIX Network X Z7DAO Gives Away $Z7 worth more than 200,000 THB!
To celebrate the official launch of Z7DAO's all-in-one platform and to welcome new users to experience and engage in the worlds of e-Sports and Blockchain. Both parties provide airdrop events for the community of SIX Network and crypto enthusiasts. The event will start on Wednesday, 20th July. So get ready and prepare your Wallet!
Don't miss out follow us at: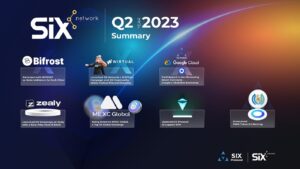 Table of Contents Introduction Welcome to the Q2 2023 recap of SIX Network. This quarter, SIX Network has made impressive progress
Read More