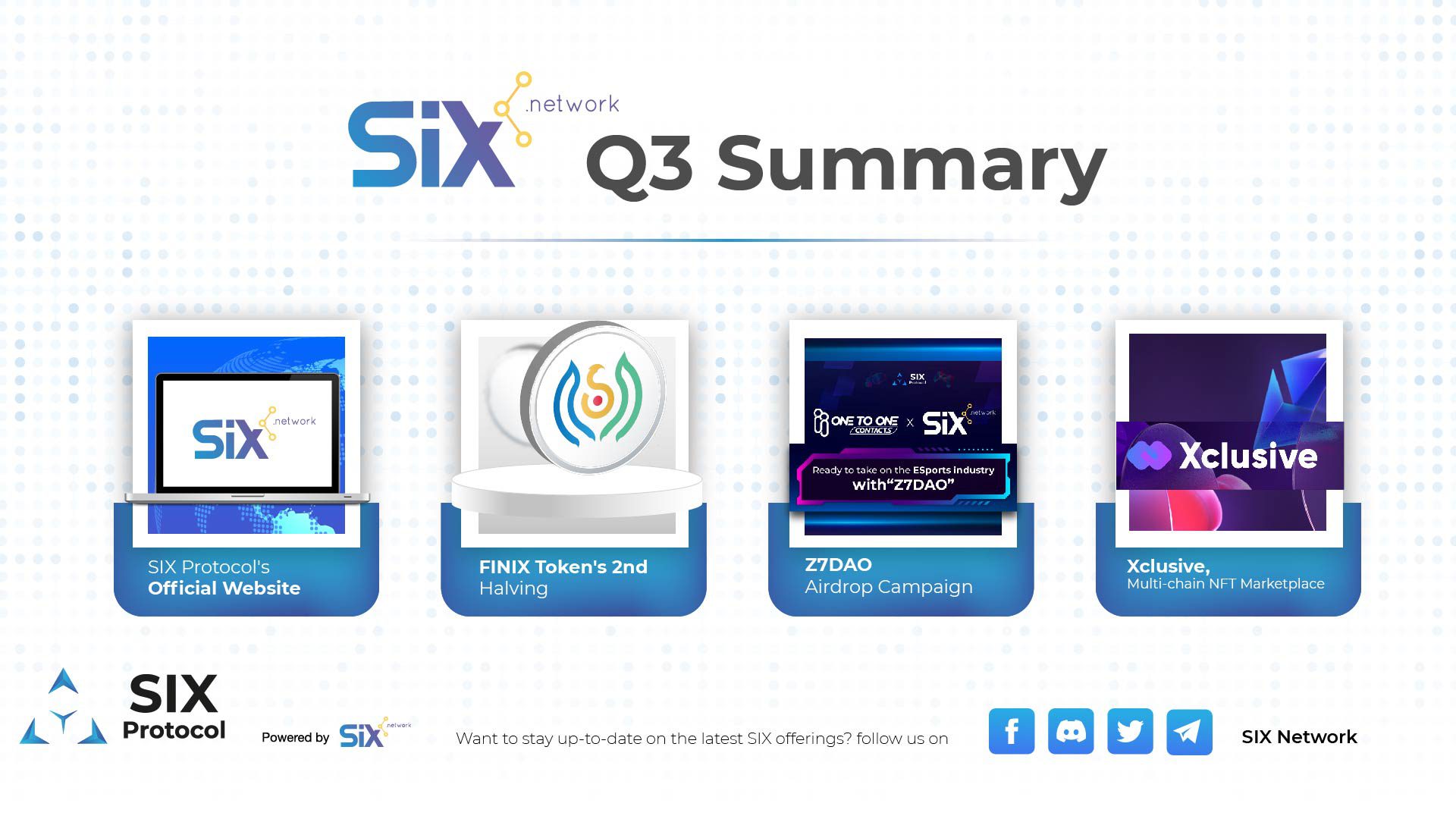 Thank you for your attention and interest in SIX Network and we know you are looking forward to our summary updates in the third quarter of 2022. SIX Network team have been delivering services, collaboration projects, and partnering announcement during this semester. 
In this article you'll get to see the overview of the workframe and what was going on along under SIX Protocol and SIX Network.
SIX Protocol's Official Website Launching
The SIX Protocol's official website was launched earlier in June  2022. Hereby is the link to explore sixprotocol.com, providing general information about the protocol, such as the core structures demonstrating the primary services and toolkits SIX Protocol offers. Moreover, this page will link to our Gitbook Vol. 1 for developers or anyone to learn more about how we're building our blockchain infrastructure.
SIX Validator Node and Partnership program, you will be able to learn more about the role of a validator node in the SIX Protocol ecosystem, along with some brief details on how enterprises can become validator nodes. 
(https://sixnetwork.medium.com/six-protocols-website-launch-en-a4ac9938db09)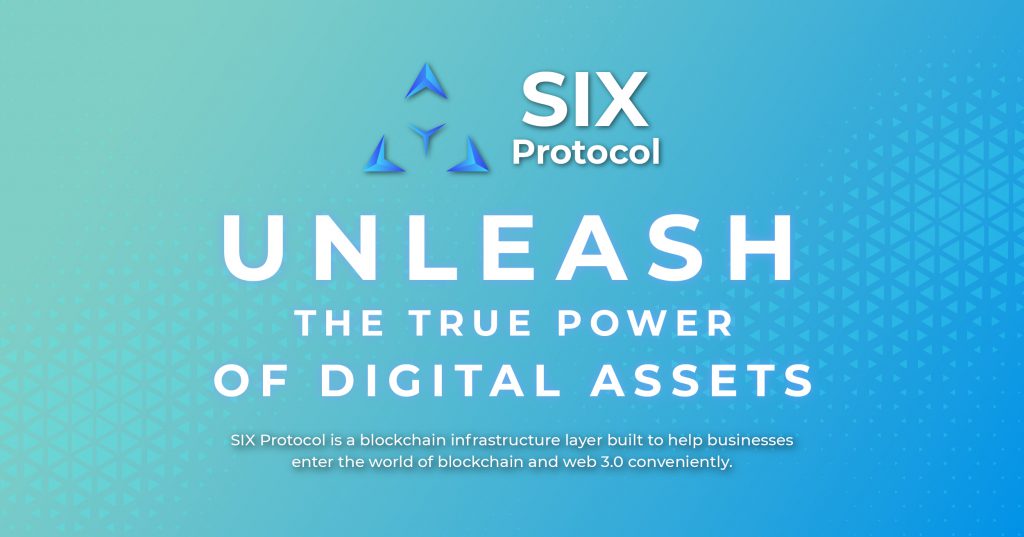 2nd FINIX Token Halving
SIX Network team set FINIX halving event on 21 June 2022, which determined the daily emission rate of FINIX production per day down to 43,200 FINIX tokens on Definix platform. The reduction of emission rate are enabled on both chains, Binance Smart Chain and Klaytn Mainnet.
And with that an updated farms on Definix platform comes from the voting power of vFINIX Holders community on the direction of the Definix's ecosystem, we have come to an accord to close the following farms: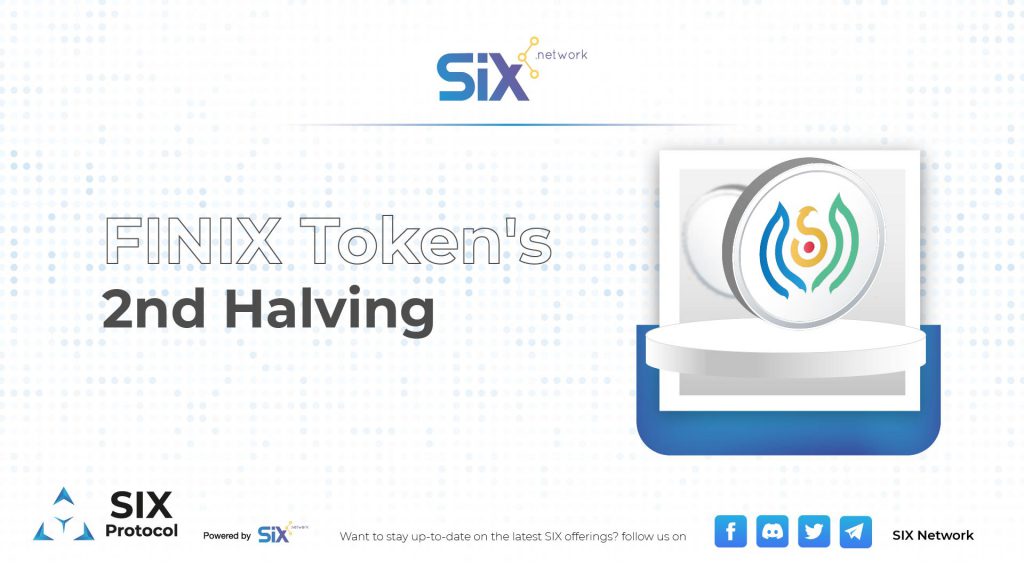 Definix Klaytn Chain
– WKLAY-oETH
– WKLAY-oWBTC
– WKLAY-oXRP
– oBNB-oUSDT
– oBNB-FINIX
Definix BSC Chain
– USDT-BUSD
– BNB-BUSD
– BTCB-BNB
– ETH-BNB
– XRP-BNB
– ADA-BNB
– ETH-BTC
– VELO-BNB
– VELO-FINIX
Z7DAO Airdrop Campaign
SIX Network and Z7DAO, a subsidiary of OTO, which we have announced our partnership with. We aim to create an e-sports community by using utility NFT tokens for the gaming community. This will be the central path to bringing e-sport players, fans, and investors to get together.
SIX Network and Z7DAO have prepared giveaway airdrop events for the community in honor to celebrate the official launch of the new all-in-one platform welcoming new users to experience.
Xclusive, The first Multi-chain based NFT Marketplace
SIX Network, Handstudio, and Xeno Xclusive(ly) launch our first NFT marketplace to support multiple chains of Klaytn and Ethereum to pack in with the wave of NFT trends in South Korea. 
Many outstanding NFT collections have been launched on Klaytn, the blockchain network that is focusing on creating the infrastructure for metaverse and creative works. As a result, the total volume of the NFT trading on Klaytn is quite tremendous, and SIX Network sees it as a great opportunity to expand the business activity as an official partner of Klaytn.
The Xclusive marketplace has many cool features, such as Launchpad, a special page for 'Exclusive NFTs,' Related Tab to view related NFT projects, and other services to facilitate NFT creators to enter and grow the NFT market.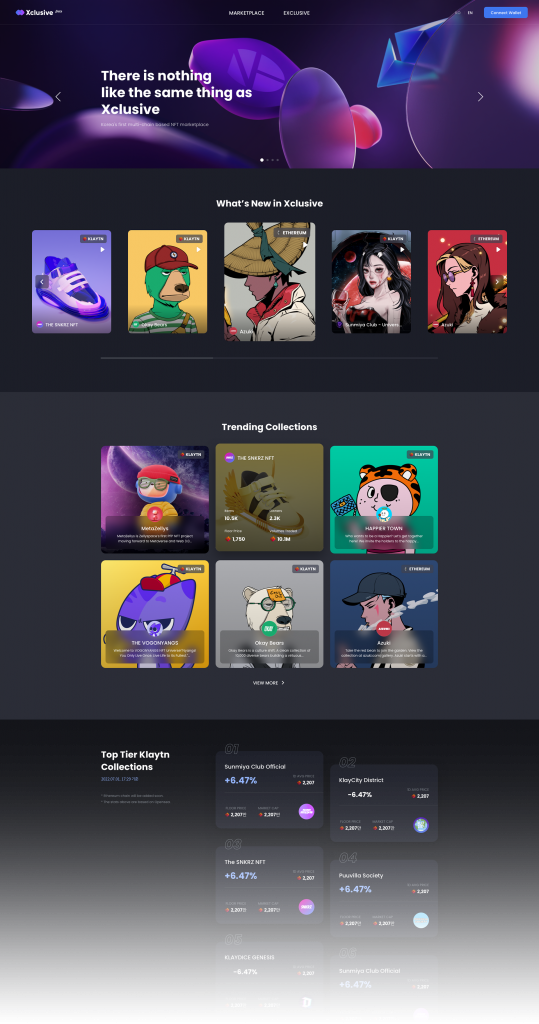 Don't miss out follow us at: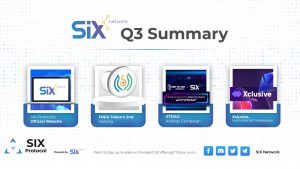 Table of Contents Thank you for your attention and interest in SIX Network and we know you are looking forward
Read More