Guide to Understanding the Paradigm of Web3, Blockchain, DApps for Business, and What Are Their Benefits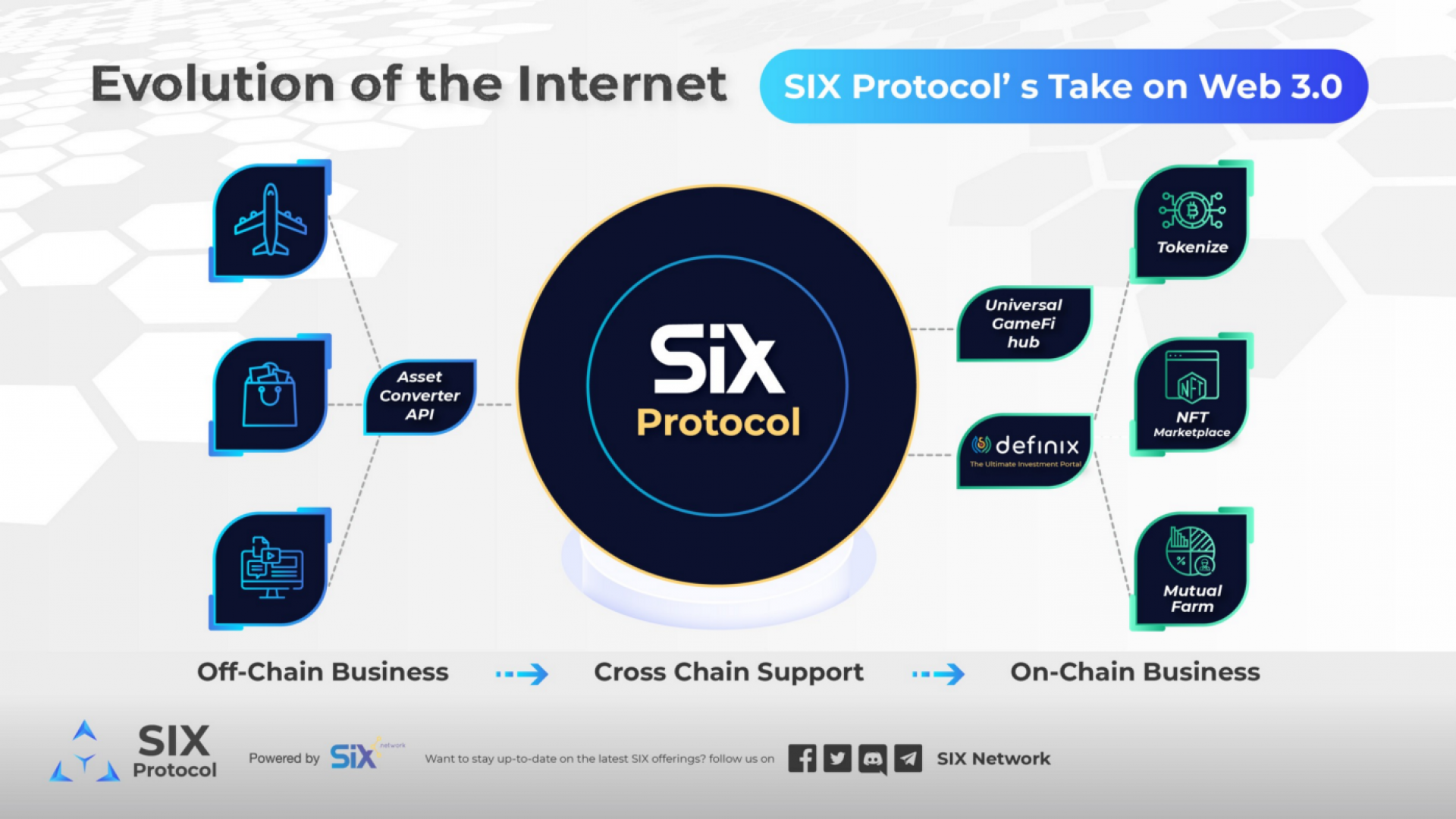 It is getting closer and closer for Web3 to start revolutionizing the next generation of the internet. It's considered the next phase of the internet in a matter of fact for a decentralized, permissionless, blockchain-based web that will contribute to each individual to maintain their privacy.
Projects and businesses are slowly turning their bow to the evolution aim to disrupt the current Web2 phase controlled by centralized entities. Web3 will be an important part of the interoperability of a business.
Technology for Data Safety
We cannot deny that Web3, blockchain, and DApps are the technologies sharing the core principles of decentralized and equal access. Technically speaking, blockchain is the base infrastructure for businesses to build their system onto by running DApps that become the new phase of the internet which is Web3.
High-level security — Confidential information of an organization, most of the time, data must be encrypted. Will it be beneficial if there is a system to help manage the company's data with a high-security level so call token autonomy management. View related article.
Also, involving a multi-signature will top it off for the security in accessing a pool of data stored on the blockchain only available to the authorized multiple wallet sign to have access.
Borderless Web3 Transaction
Privacy — Privacy is the subject everyone values when their personal information such as name, address, and card numbers is roaming around the internet, especially people using internet banking or doing transactions through the interweb.
Transactions on Web3 are between two or more parties without a middleman to improve privacy, autonomy, and control of data, and mostly these service providers are Decentralized Applications or DApp.
Efficiency — Therefore, personal data or bank accounts cannot be "thief" with no limitation of the border to make transactions through a decentralized wallet.
Chainlink is an example of a blockchain-based project building Web3 beneficially for business transactions. Chainlink is a blockchain middleware that allows smart contracts to access vital off-chain resources such as data feeds, web APIs (application programming interfaces), and traditional bank payments corporations.
What Can SIX Protocol Chain Contribute?
It's challenging at best to run a full loop for businesses of various industries to catch the spotlight of blockchain, DApp, and Web3 business. The core of SIX Protocol is the blockchain infrastructure established to digitalize off-chain business, decentralized the system, and privacy security on Web3.
We yearn to create a strong ecosystem foundation through constant communication via media channels such as Discord community, Facebook, and Twitter. Therefore, it is another worthy blockchain infrastructure for business sector implementation that comes with cross-chain functionality, and API collection to reduce the cost of production for organizations.
Stepping up your game with our expertise here at SIX Protocol. Join ecosystem node validators or business node validators to complete our mission to unleash the true power of digital assets: https://forms.gle/wAQzLcXijneVuC3i6.
In conclusion, Web3, blockchain, and DApps are generally open-sourced, decentralized, and in compliance with a specific protocol providing validity to a business operating system.
➤ Provides a trustworthy environment for the community
➤ Lowers barriers to access services
➤ Encrypt identity and no intermediary
Don't miss out follow us at: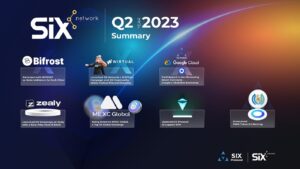 Table of Contents Introduction Welcome to the Q2 2023 recap of SIX Network. This quarter, SIX Network has made impressive progress
Read More