Tourism Authority of Thailand Unleash The New "NFT BUAKAW 1 x Amazing Thailand"
From Thailand to the world, the extension phenomenon of "Muay Thai" and "Technology" encourage tourism in Thailand. The exclusive Collection is limited to 2,000 pieces only!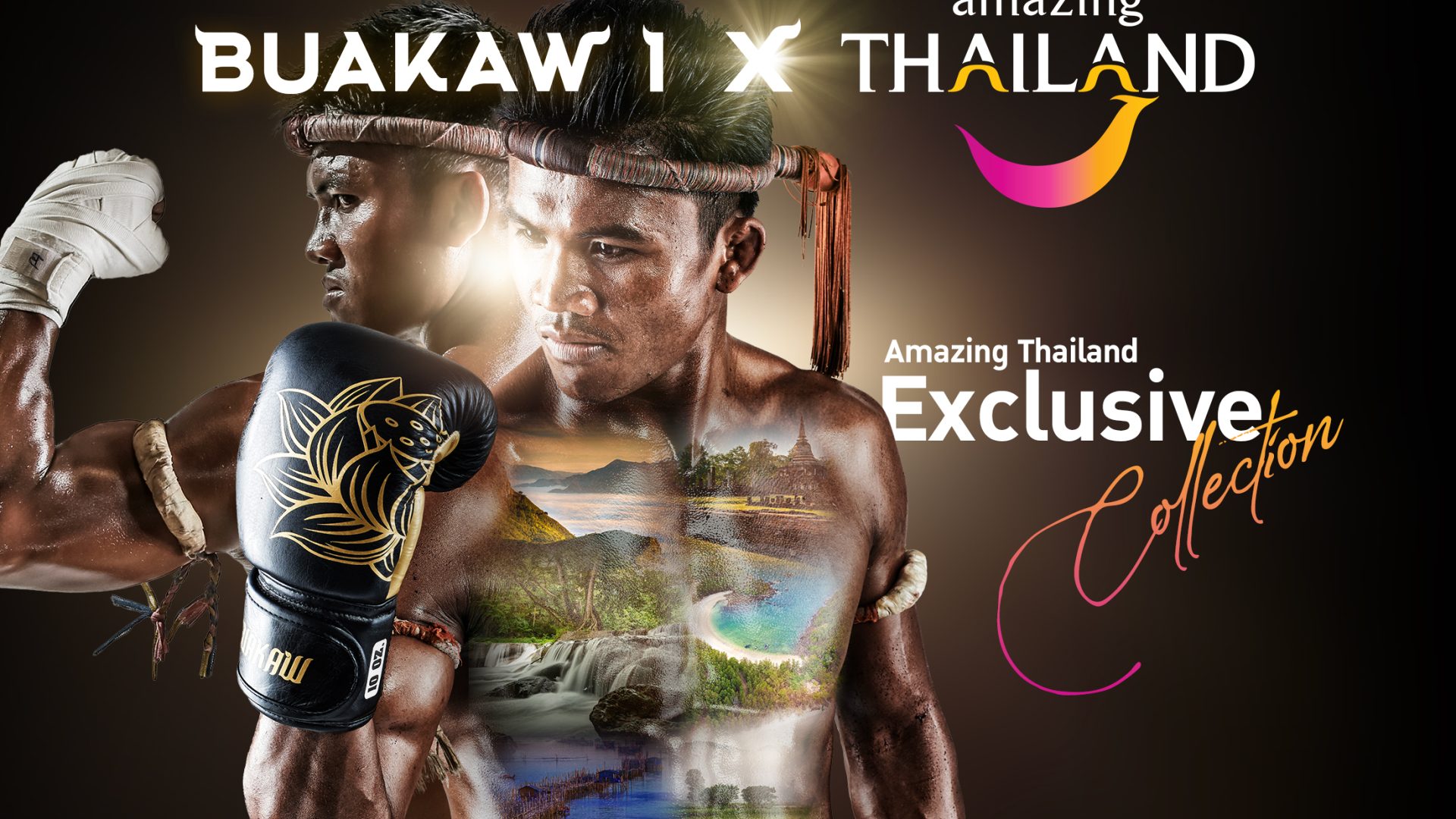 On the 15th of December 2022, leaping forward to the new arena of project BUAKAW 1. Mr. Buakaw Bunchamek, master of martial arts, steering upfront for NFT beyond online arts. Merging the utilities for "Tourism" as the discount from leading hotels with an additional chance to receive an exclusive hotel package when utilizing the "Amazing Thailand Exclusive Collection" presented by the Tourism Authority of Thailand limited to only 2,000 pieces exclusively reserved for NFT BUAKAW 1 holder!
Mr. Nithee Seeprae – Deputy Governor for Digital Research and Development Tourism Authority of Thailand (TAT) revealed that TAT is ambitious to put the use of technology to promote tourism. Relevantly this project is considered to drive the future of Thai tourism industry in both demand and supply terms. Upgrading tourism in Thailand to a digital one by applying new technologies.
It believes that will help drive the overall "Digital Tourism" that targets NFT collectors. This new collection of NFT will boost the image of Thailand it also presents the concept of Travel-to-Earn as well. Therefore, it can attract potential tourists to travel to Thailand and economically uplift Thai tourism further.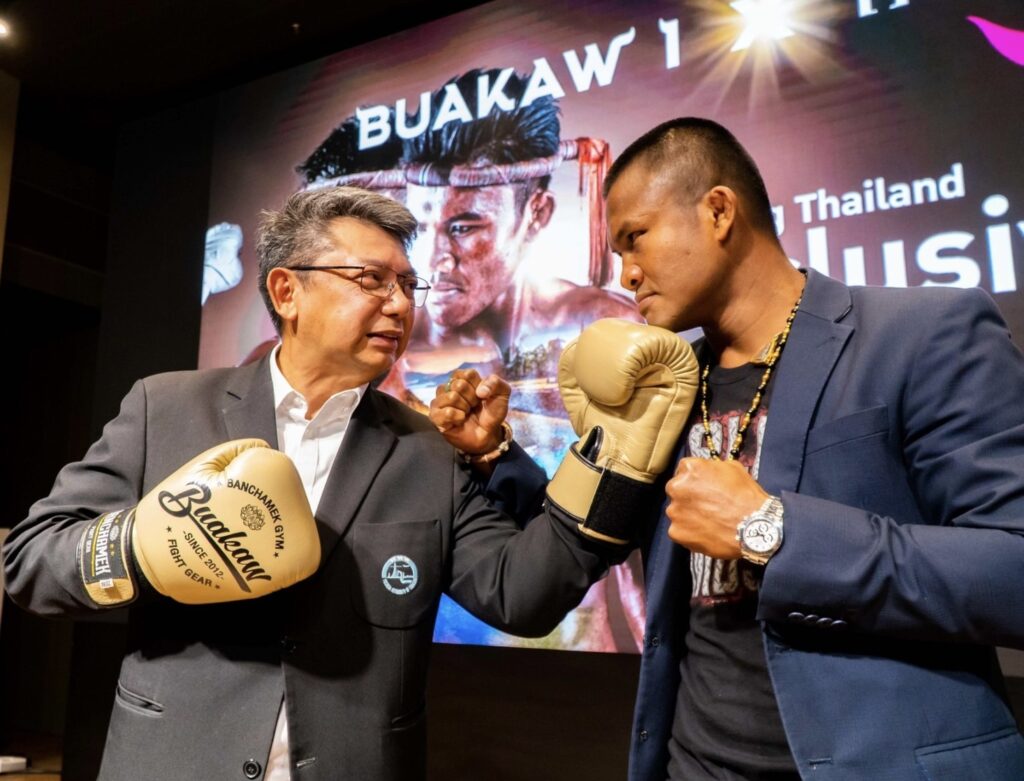 Mr. Buakaw Bunchamek, the living legend and the founder of Bunchamek Gym in Chiangmai, Thailand stated 
"Muay Thai is a unique martial art that belongs to Thailand as a national art. The inspiration for this expansion is to support and portray Thai Boxing as revolutionary. I was really excited because I never thought that this will come true. But this time it will be the result of the combination of culture and technology in the form of NFT that will support Muay Thai and tourism to the next level. I am very proud that this project will help the local business owners to generate income and it is a great honor to be a part of this project."
Representative of the project BUAKAW 1 Mr. Tanapon Subsombon, CEO of YDM (Thailand) Co., Ltd., together with Mr. Vachara Aemavat Co-Founder and Co-CEO of SIX Network (Thailand) Co., Ltd., mentioned an insight about "NFT BUAKAW 1 x Amazing Thailand" was initiated from the idea of creating "Travel Potion" to involve activities for BUAKAW 1 holders limited to 2,000 pieces of this NFT Exclusive Collection. The attributes for this "potion" will change the background of the NFT to places in Thailand from 10 provinces, whether it can be Chiang Mai, Chiang Rai, Sukhothai, Bueng Kan, Ranong, Chanthaburi, etc.
Moreover, the holder of this NFT Exclusive Collection can have a chance to win a privileged package from the hotel throughout Thailand. The affiliated 60 leading hotels are Rati Lanna Riverside Spa Resort Chiang Mai, Siripanna Villa Resort & Spa Chiang Mai, Centara Villa Samui Hotel, and Grand Mercure Phuket Patong Resort & Villas, for instance, that can be used throughout the year 2023.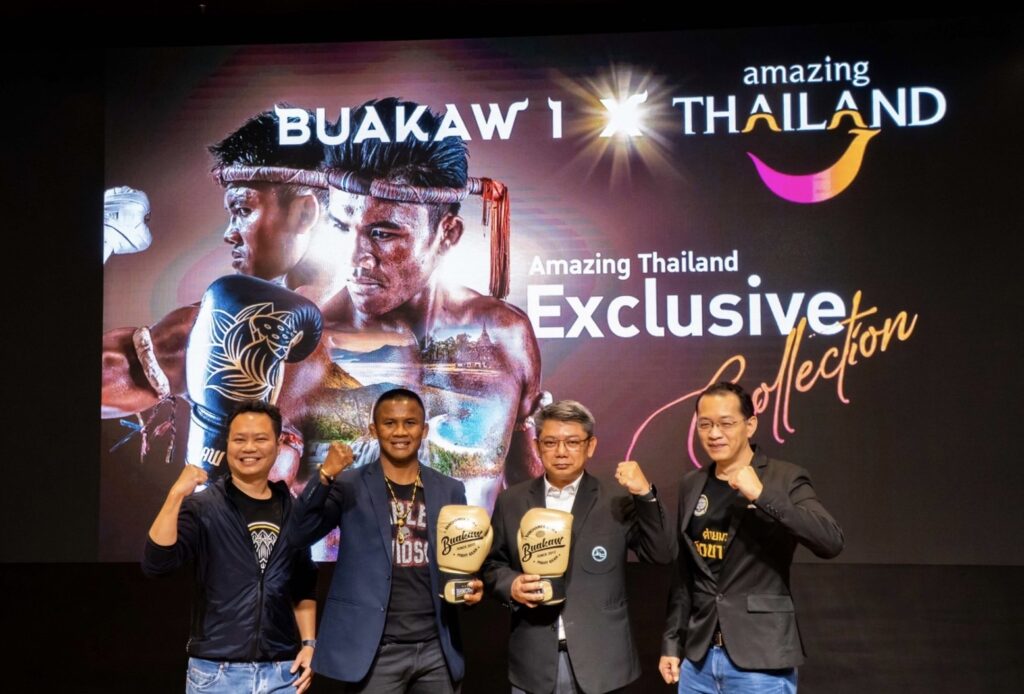 On top of that there will be a public sale for "Mirror Potion" (Symmetry potion) that will transform and decorate the NFT aethetically. Next up with the online activity "Friends Get Friends To Travel" allowing NFT BUAKAW 1 holder to invite friends to join the activity and win the price of traveling benefits via Buakaw Banchamek's Facebook channel, starting in 2023. Do not forget to check out the fun!
– – – – – – – – – – – – – – – – – – – – – – – – – – – – – – – – – – – – – – – –
Project "NFT BUAKAW 1" will release the NFT Exclusive Collection for the holders during this new year for the holders of the 1st collection. If you are interested check the collection out at https://opensea.io/collection/buakaw1.
Follow for more details through Discord Buakaw 1 or the website at www.buakaw.club/th. Don't forget to follow on Buakaw Bunchamek Facebook page for the "Friends Get Friends To Travel" activity starting in January 2023.
Don't miss, out follow us at: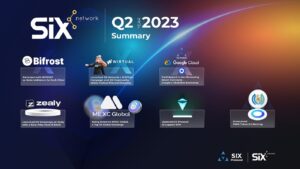 Table of Contents Introduction Welcome to the Q2 2023 recap of SIX Network. This quarter, SIX Network has made impressive progress
Read More